Achieve a natural spa-like aroma in your bathroom, spa, outdoors, or similar with our innovative and inviting premium-grade teak wood mat. Constructed of solid teak wood, this mat introduces a traditional and contemporary appeal while having a natural resistance to water, mold and mildew.
Features:
Finish: Oiled
Modern and stylish
Easy to place and remove
Indoor and outdoor use
Water resistant
Smooth and comfortable

Mat size: 24.01" x 24.01" x .9" 

FREE SHIPPING WITHIN US 48 STATES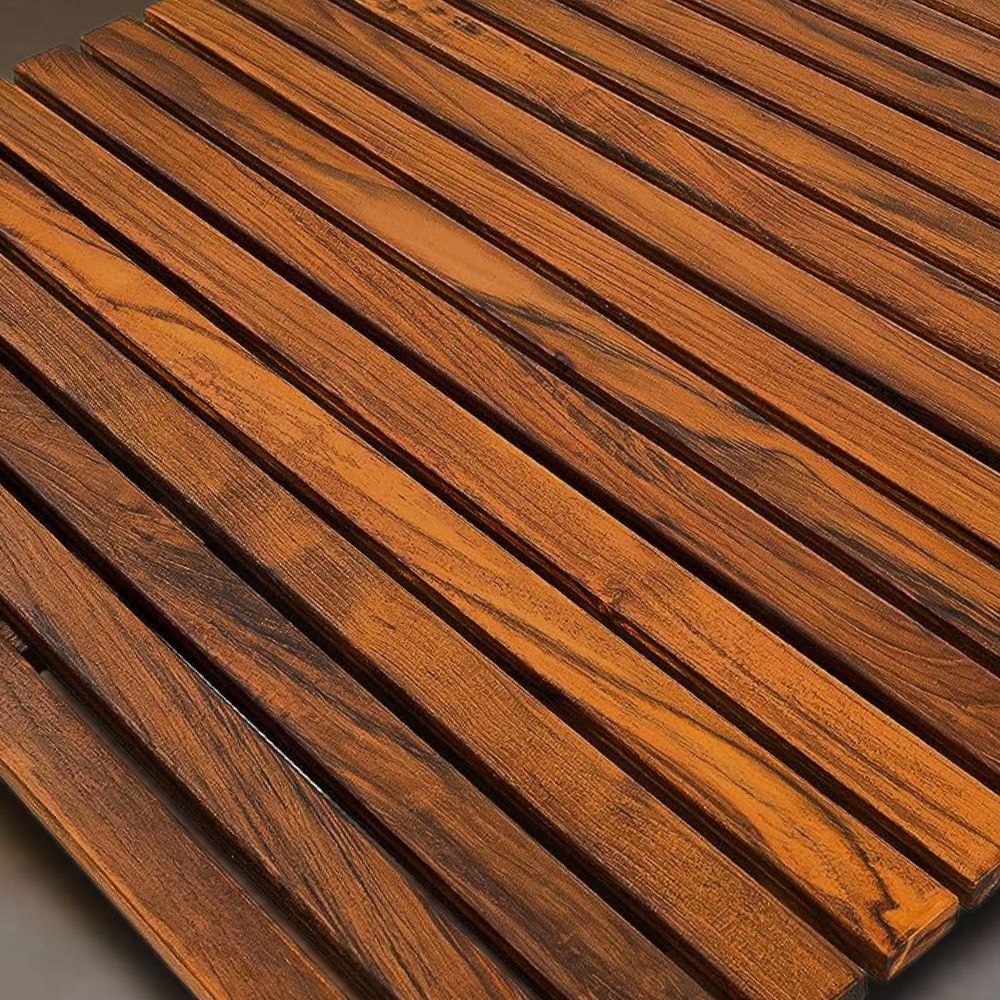 CONVENIENT AND EASY TO MAINTAIN
Teak requires very little maintenance apart from the occasional scrub. A mild solution of soapy water. This should be followed by a rinse with clean water. To remove grease spots, a light scrub with a de-greasing agent is recommended.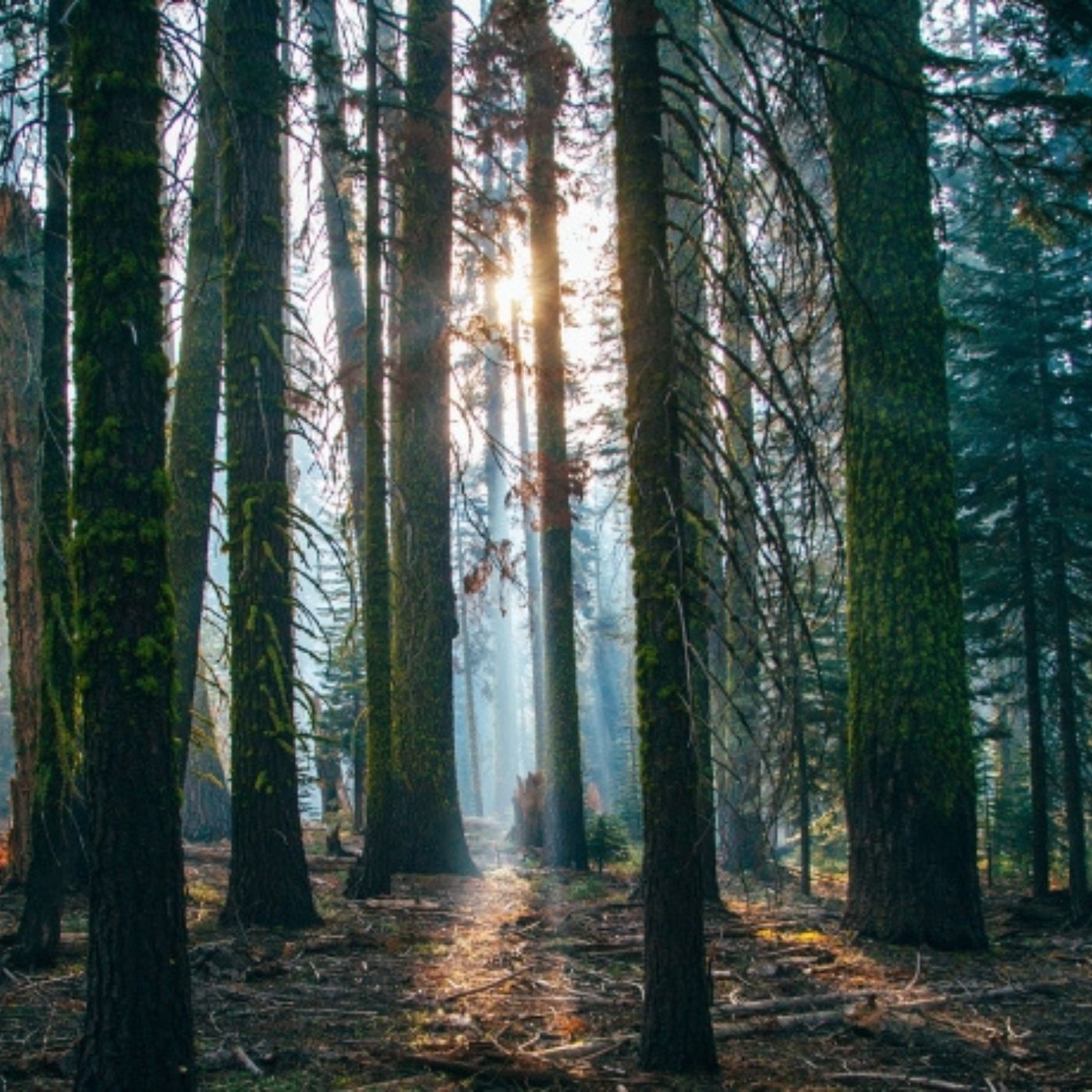 Sustainably Harvested
Our natural teak wood is sustainably sourced through our partner Indonesian Tree Farms. 100% harvested teak wood. Which provides it's water resistant properties.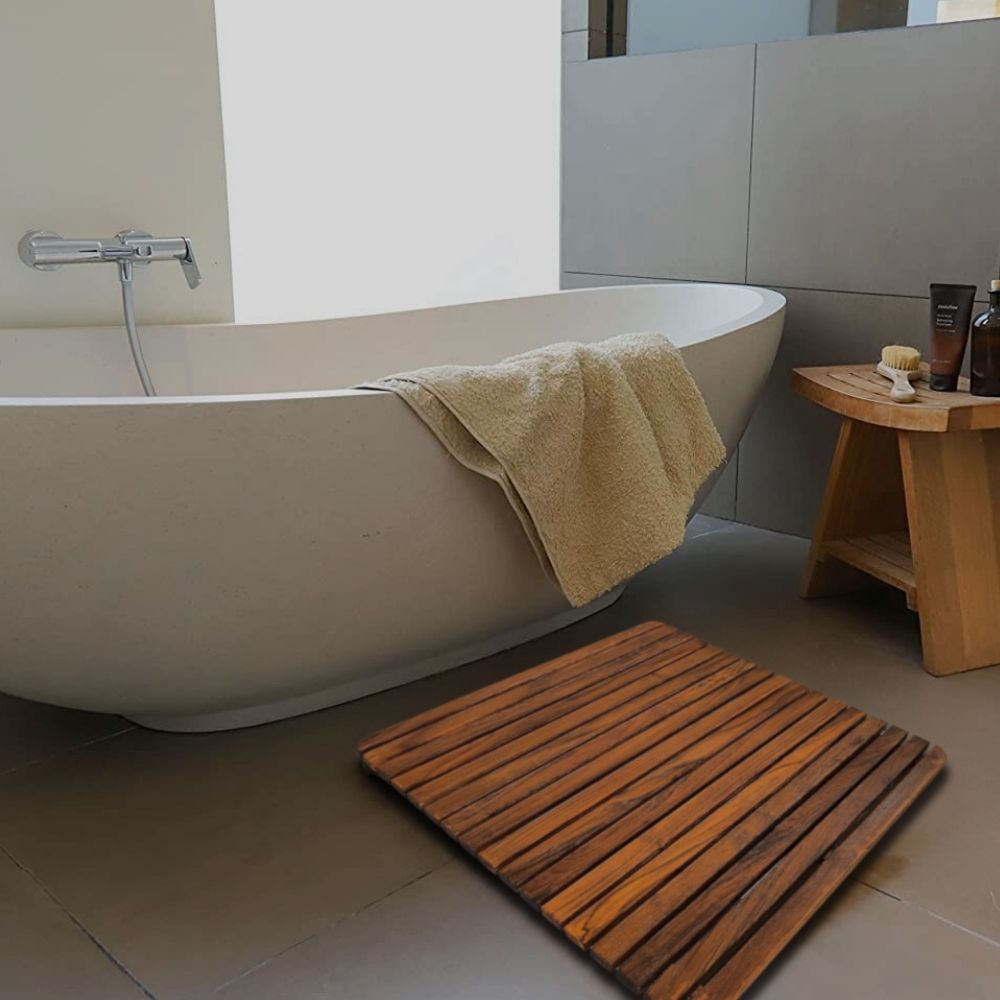 perfect for indoor & outdoor use
Naturally resistant to water for indoor & outdoor uses. Best used with patios, baths, showers, and spas.
This is a good value-I have paid twice as much in the past for the quality of this teak. Beautifully made, and seems to be holding up great in my shower. Highly recommend!
It's 100% worth it. It makes my corner shower way more spa like and feels great to stand on. Dries fast. I sprayed a few puffs of the shower essential oil shower spray on the under side before I put it down. So it's extra nice smelling in there. Would definitely buy again.
I am very happy with this purchase. It is a good size, is very attractive, appears robust and well made. It looks great in my guest house shower and elevates the user to not have to stand in accumulated shower water.