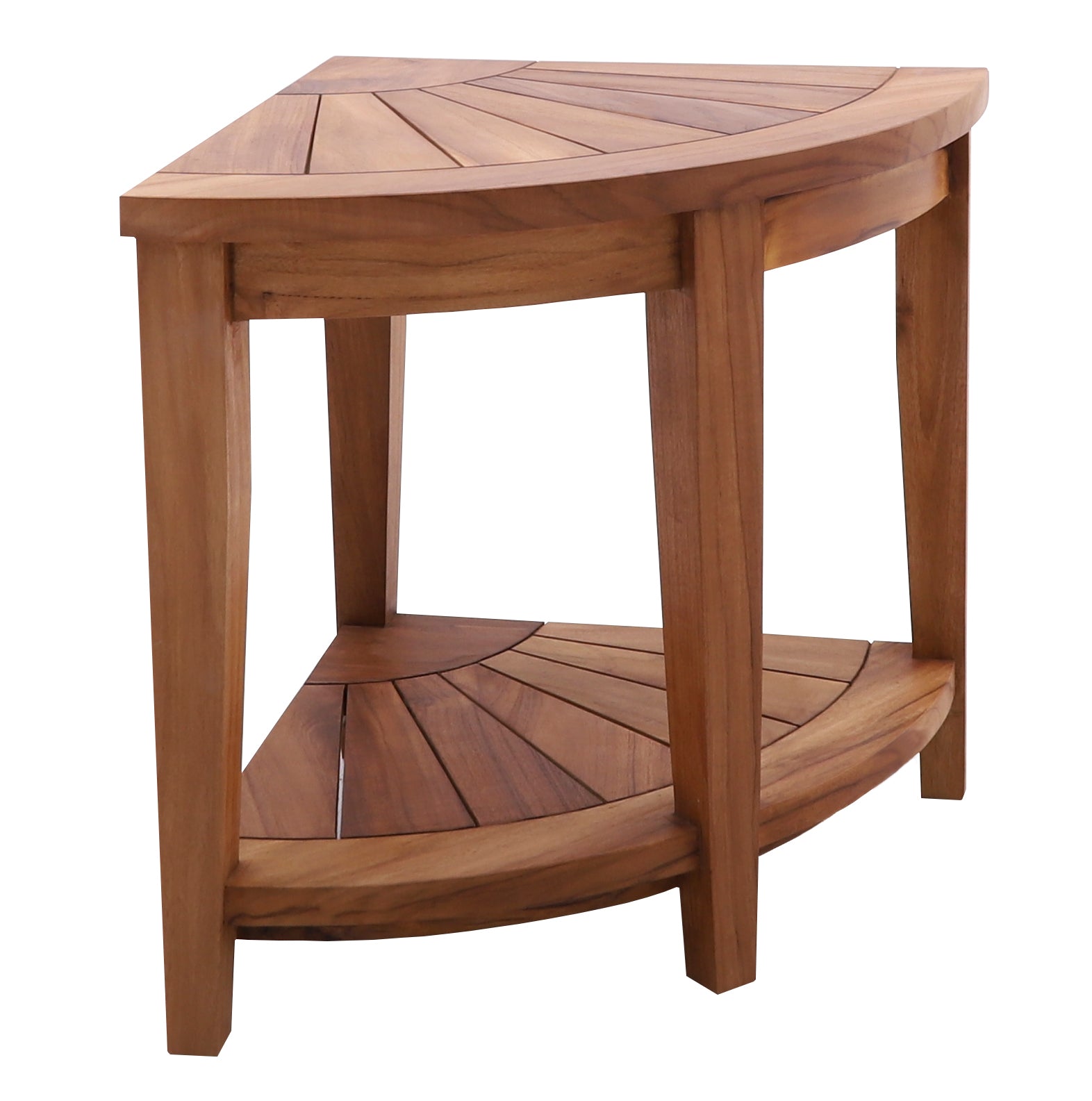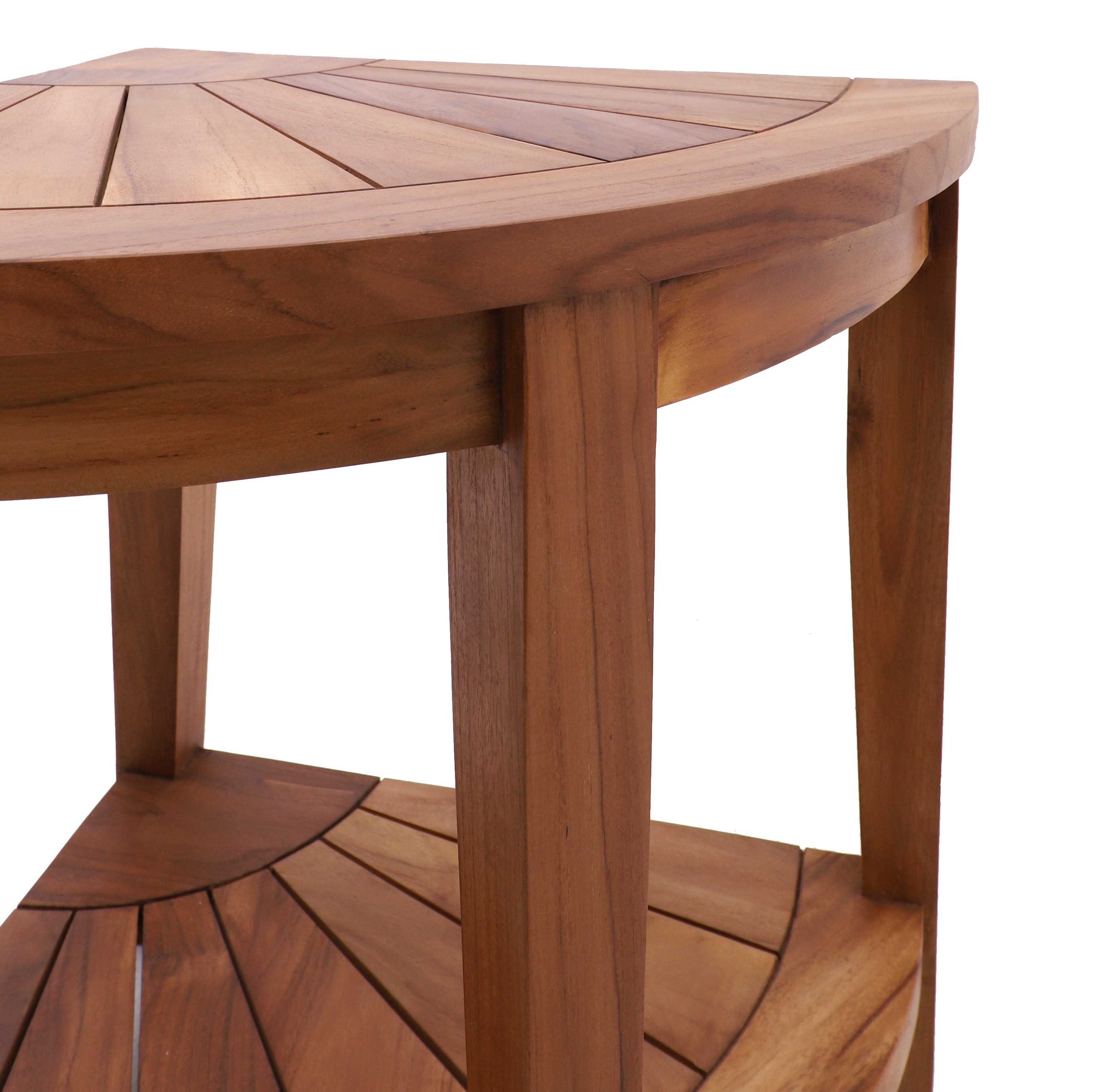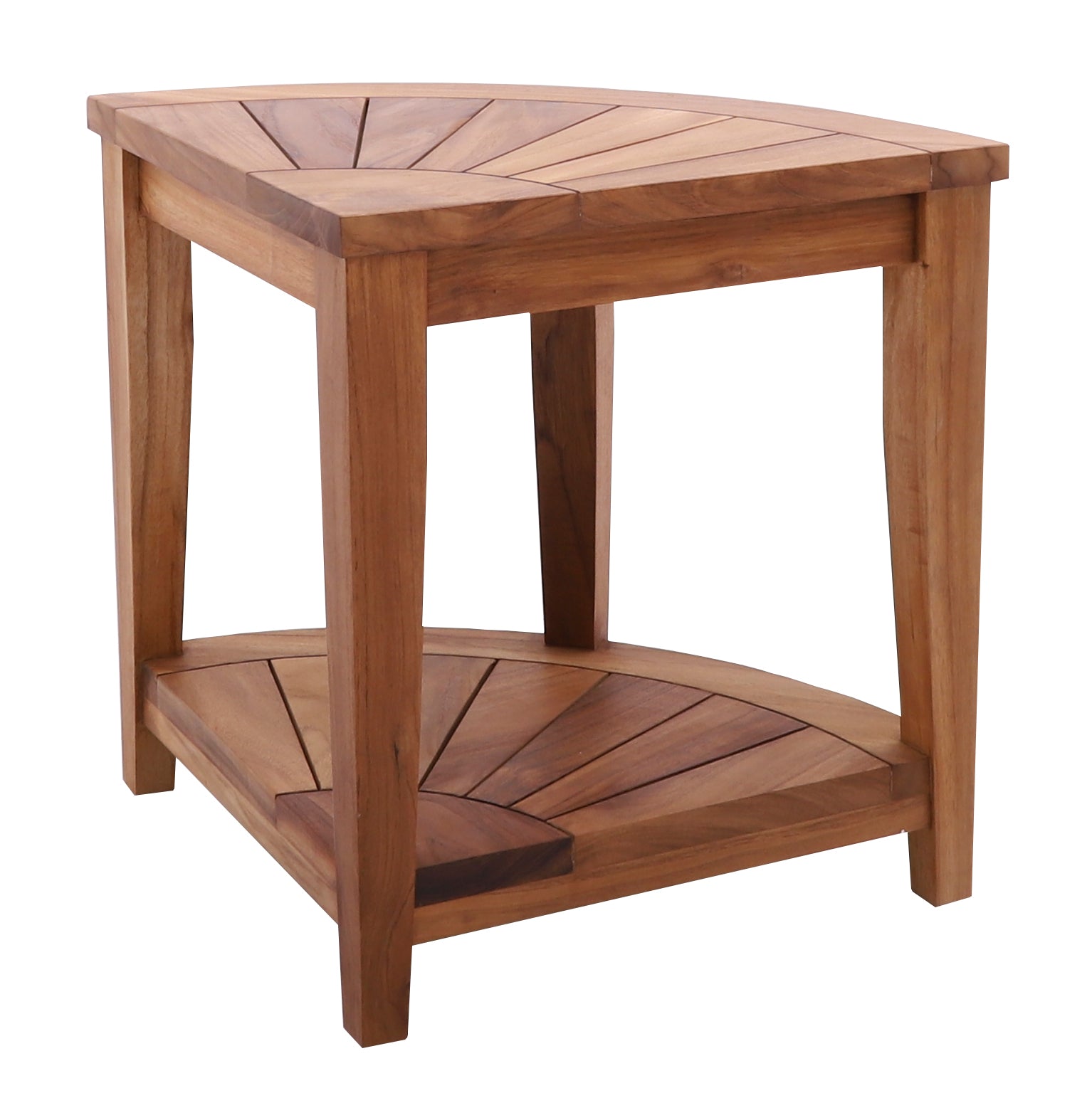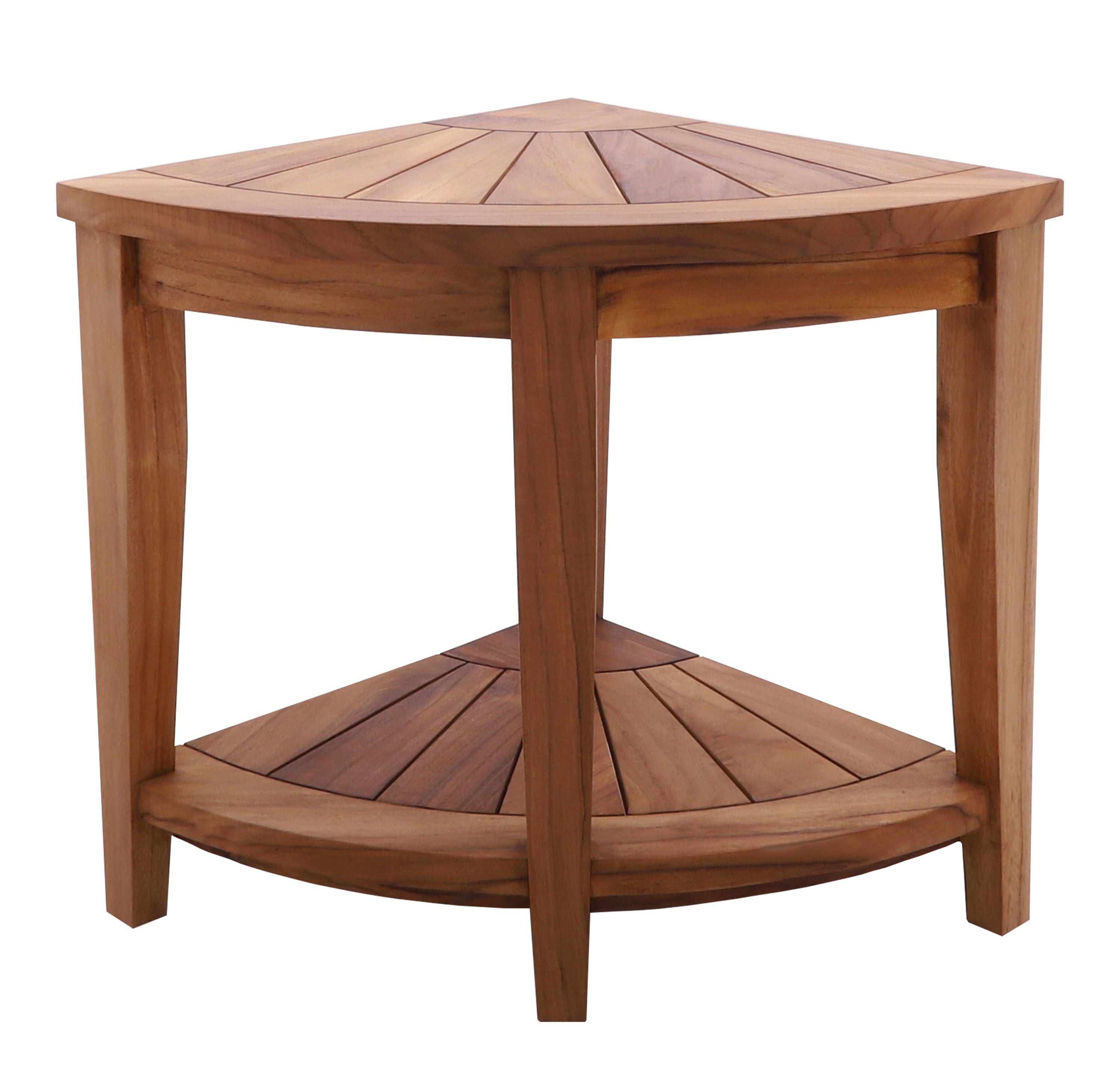 Tanzania Oiled Teak Shower and Bath Corner Stool with Shelf
This solid teak corner stool is the perfect addition to your functional décor collection. Teak wood is easy to clean, sturdy, durable and comfortable. The supportive stool allows you to comfortably place or take a moment of rest, lay your towels, shampoos, grooming supplies and just about everything in between (weight capacity is roughly 250lbs). If you happen to run out of space up top, utilize the lower storage shelf.
Sizing and dimensions
Finish: Oiled
Stool size: 18″ L x 18″ W x 20″ H
Design allows for water drainage
Can be placed indoors or outdoors for a variety of uses
Teak wood is naturally resistant to moisture and humidity
Water resistant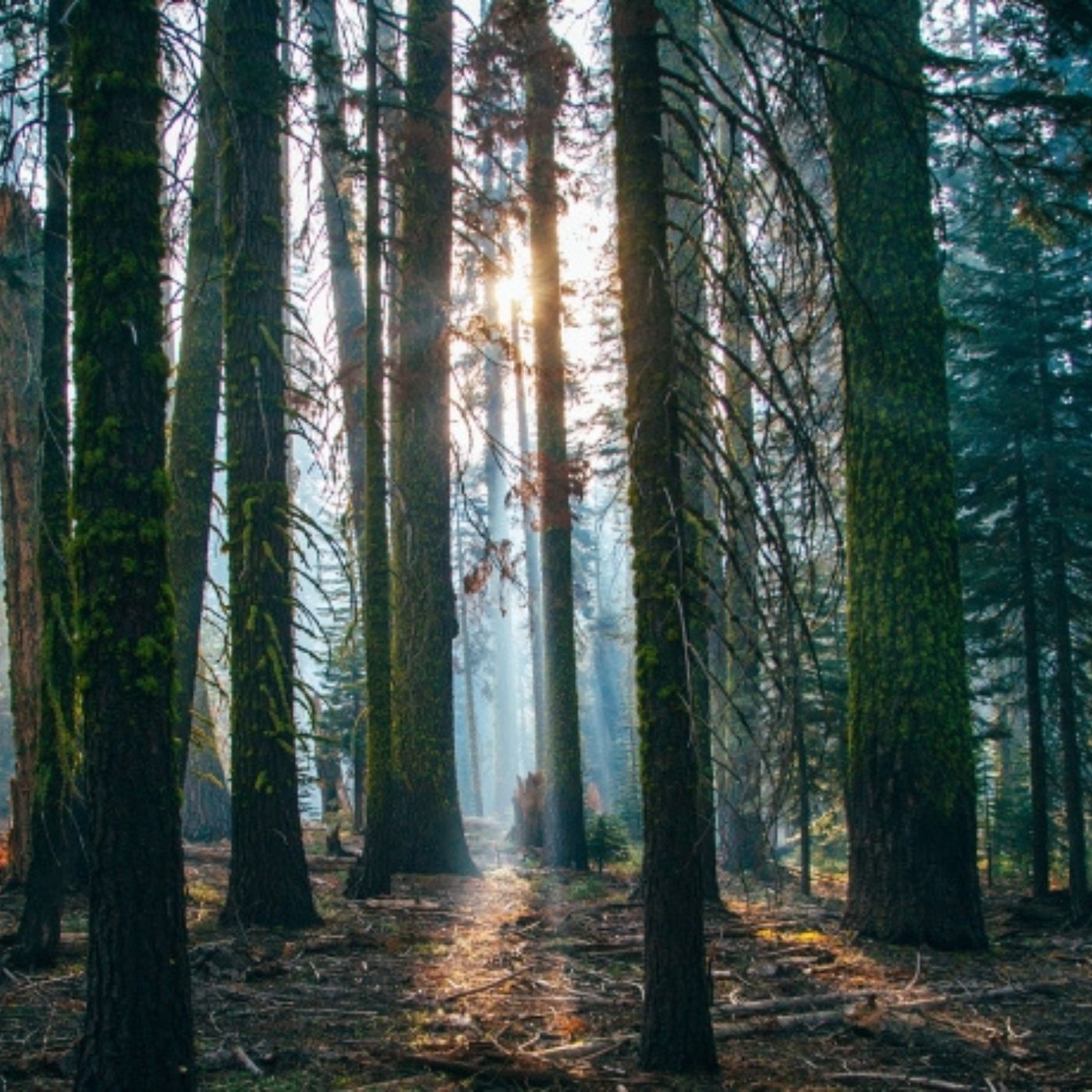 Sustainably Harvested
Our natural teak wood is sustainably sourced through our partner Indonesian Tree Farms. 100% harvested teak wood. Which provides it's water resistant properties.
perfect for indoor & outdoor use
Naturally resistant to water for indoor & outdoor uses. Best used with patios, baths, showers, spas.
Teak requires very little maintenance apart from the occasional scrub. A mild solution of soapy water. This should be followed by a rinse with clean water. To remove grease spots, a light scrub with a de-greasing agent is recommended.
CREATE YOUR PERSONAL OASIS TODAY
REAL REVIEWS FROM PEOPLE LIKE YOU